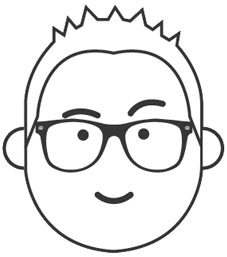 👋 Hello, I'm Imran Sadiq ('Sq' is the first and last letter of my surname).
✏️ I'm a Google Ads product expert and founder of a marketing consultancy.
🦉 Previously, I was fortunate enough to work for a Google Ads support team where I shared my knowledge with hundreds of advertisers, agencies and colleagues across thousands of campaigns making Google millions in revenue.
🙂 After kick starting so many digital careers I decided to take all the lessons I learned and create a digital consultancy.
👓 This website was (and still is) my digital playground to see the world from a web developers perspective. I am not a web designer but created my first website before Facebook was invented.
🧢 I grew up in Calderdale, United Kingdom and spent most my time on games consoles and Encarta before the internet arrived. Google did not exist and I was fascinated by conspiracy theories.
🎓 I studied media production and psychology and happened to be a great fit for digital advertising.
😍 I have a passion for inventing new ideas and solutions and love helping people get rich with confidence, self-worth and finances.
😴 If I am not helping business owners and their employees sleep easy at night, my wife to be takes me around the world to look at the universe through observatories. She's even gifted me with a star in my name.
👁️‍🗨️ I don't spend as much time as many on social networks but you can find me on Facebook, Twitter, LinkedIn and Google+.